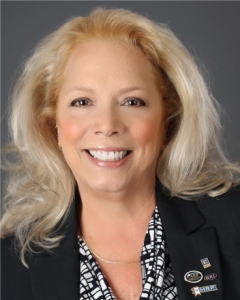 Welcome! My name is Deb and I'm a licensed Realtor
®
with TheMLSonline.com. I have a passion for real estate and helping people through the process of buying and selling homes. Whether you're just starting your home search or ready to take the next step in home-ownership, I believe it's important to work with an agent who has experience. My experience includes the purchase and sale of homes and investment properties in the Twin Cities area. The most rewarding part of being a full-time Realtor
®
is having the opportunity to meet new people. I look forward to learning more about you, and helping you with your real estate needs. Please call, or send an online request and I will respond as soon as possible. I look forward to assisting you!
About Me
- MN licensed, professional Realtor representing Buyers and Sellers in every aspect of the Real Estate transaction and in every market condition since 1993

- I provide a caring, informative experience for all my clients from first contact to way after the closing

- I am proud to have exceeded education requirements over the years earning a variety of designations such as:
ABR - Accredited Buyers Representative
RSA - Realtor Senior Advisor
MRP - Military Relocation Professional
BPOR - Broker Price Opinion Realtor
GRI - Graduate Realtor Institute

- Extensive training in legal and regulatory issues, technology, professional standards, and the sales process

- As a veteran, joining the Army in 1976, it is my pleasure to serve our Country's heroes. I partner with Veterans United, helping veterans get the most from their VA Certification.
Client Feedback
"Deb did such a wonderful job helping my husband and me buy our first home! We started the process not knowing anything and she was able to educate us on what to look for and the whole process. She was there every single step of the way during the process, updating us frequently during the dreaded waiting period and encouraging us all throughout. She got a nice list of homes together in our price point and was able to get showings for all of them rather quickly. Deb is knowledgeable in her profession and it definitely shows! She truly cares about finding the perfect home for her clients and goes above and beyond. Plus she has some awesome contacts to help along the way as well such as a great lender and inspector. This is a relationship you won't regret getting into!" - Nikki Brown

"From start to finish Deborah was definitely on the ball with helping me through the home buyers process in which could be difficult at times . She explains in details any questions you might need to have answers to jn making the process smooth, in my book she's #1." - Keely Sims

"Deb is very intelligent and takes her job very seriously to get the job done for home buyers. Very friendly and always on time in the case of appointment." - Bill & Sundaye Yekeku

"Deb help my husband and I buy our first home. The idea of buying a house was scary to me at first but Deb was always there to answer any questions we had. She made to process very easy. I always pass her information on to anyone I know wanting to but a house." - Connie Knutson

"When things got very hectic as we drew closer to the closing date, Deb did a great job of handling extra phone calls to various agencies etc. so I could concentrate on the move itself." - Awna Kotchian

"Deb is a true professional, she was very attentive in satisfying our home selling/buying needs. I would recommend her to anyone who is interested in hiring a Realtor." - Brian Warnke

"Our experience with Deborah Nix was excellent. Deb helped up all the way though our purchase process. We were not an easy case by no means but she stayed by our side till we were finally able to look for a house and buy. Deb never gave up but more importantly showed concern and did every thing she could do to guide us in different directions to get our new house. Deborah Nix is Awesome!!!" - Leroy & Jennifer Hutchings

"Deb was amazing! As first time home buyers, there was a lot to learn. Deb always had our best interest at heart and lead us to the house of our dreams. She may have started as our realtor but we walked away friends. We would HIGHLY recommend her!" Kayla & Chris Depoian

"I feel that what I say about Deb will never fully explain how amazing she is at her job. My husband and I first met her, by complete happenstance, when starting to look for our first home in Minneapolis. She provided amazing guidance and helped us through every step, making sure everything was clear and really advocated for us when needed. When we needed to sell the home, now 4 years late, we of course contacted Deb. She gave us tons of advice and was reachable whenever we had questions in how to make our home ready for sale. She helped advise on paint colors and carpet, and put in every effort to sell our house quickly and for the price we had listed it. You will not find anyone more dedicated to helping you purchase or sell a home than Deb. She's a gold star" - Jillian & Dan Krohn

"Deborah found me the exact house I was looking for and kept me updated during the whole process, I will definitely be working with her on all my future real estate transactions!" - Chris Lillie

"Deb is very receptive and enthusiastic about her job. Very knowledgable also. Deb was always willing to meet and go the extra mile. Deb is easy to talk to to and a good listener." - Fred Gray

"Deb Nix has a keen eye for identifying what helps to make a property sell. She offers expert advice on how to improve the market interest in a home and understands the market to establish a listing in the proper venues. By her nature, she communicates well what happens at showings and how the perspective buyers responded to the property. At the time of negotiations over an offer she provides sound advice, helping to quickly move the negotiations to an agreed upon sale. All along the way her knowledge of the market place was evident through the credible references she was able to provide in finding our new home and for lenders, contractors, suppliers, etc. to meet the needs of closing on the home we sold. I would certainly go to when I need to sell this home" - Craig Zinter

"We were very happy when Deborah listed our first home in Robbinsdale, bringing us in a buyer herself. She then found us a fantastic new home in such a short period. Everything went so smooth. We'll definitely call her next time." -The Hasser Family

"Selling a Robbinsdale home from Ft. Lauderdale could be a horrible experience. But when Deborah offered, then brought boxes to my aging mother as she was moving, I knew this Realtor was different. Deborah sold my home in the winter of 1995, and all I had to do was show up for the closing. That's a Realtor. "-Carroll Hertzfel

"Thanks again for all your help in selling our townhome and finding us a new home. You did a really wonderful job and we will recommend you if any of our friends need a Realtor. Thanks again for all your hard work preparing for the Realtor's Open House. Making chicken soup on a rainy day was a great idea to warm up potential buyers." -The Perna Family

"We cannot thank you enough for all you have done for us. You've really helped us make our dreams come true! We are definitely going to have a party with you as our Guest of Honor!" -Betsey & Chad Cooper

"Deb, you went over and above the duties of a Realtor, way above. We appreciate it ever so much. We think of you as a friend and hope you do too." -Lawrence & Elaine Conners

"Deb, you really helped me to keep calm when things were getting hectic. Making all the calls you made on the well also helped." -Cindi Foster

"Deb was wonderful! She actually helped me sell my house and then find and purchase a new house for myself and my fiance. She went above and beyond at every turn including some help fixing up my house that I was selling. She was a pleasure to work with and very responsive to all my needs. We had to move fast to get the house we wanted, and if it hadn't been for Deb's quick actions we may not have ended up winning the bid for the house. I would highly recommend Deb as a real estate agent and I'm glad to say that after all was said and done I feel like I gained a new friend." - Michael Theisen

Even tho my husband and I were her 1st seller/buyer client, she did an amazing job selling our little 'dollhouse' as we liked to call it. There were a few things that needed to be upgraded and she always ready to jump in and lend a helping hand. She really is very good at what she does, always willing to go above and beyond her Realty expertise. I will definitely be calling on her again." - Joan Hasser